David Bowie
David Bowie: When you look at his past, you realise he was a master at understanding the future
"Look up here, I'm in heaven," sang David Bowie. "I've got scars that can't be seen."
The song is Lazarus, a track from the album Blackstar, released just two days before he died of liver cancer on 10 January 2016, exactly five years ago.
Was the lyric another case of Bowie being one step ahead of the world by predicting his own death? Perhaps we were supposed to see clues in the Blackstar video, in which the skeleton of a dead astronaut floats away into outer space.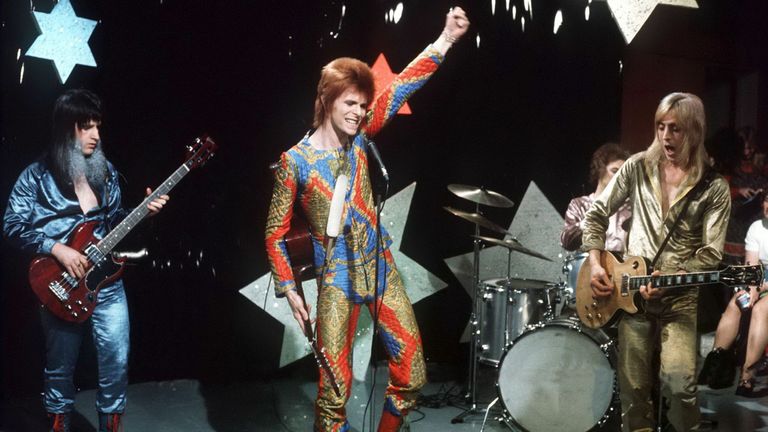 The demise of Major Tom from Space Oddity? Nobody knows for sure.
But when I think about that day, I realise it's the only time I've ever felt utterly bereft by the death of someone I've never met. This feeling is illogical, but real. It's as if something about your own personal history has altered.
For teenage fans from the drab 1970s suburbs, Bowie offered a glimpse of extravagance, even decadence, and a thrilling soundtrack to our lives. We were hooked for life.
When you look back at his past, you realise Bowie was a master at understanding the future.
During the first rush of the Black Lives Matter protests last summer, someone shared an interview he did with MTV in 1983, which I'd not seen before.
He turned the tables on interviewer Mark Goodman by asking him questions about why there were so few black artists on the station. He was told that towns in the Midwest might be "scared to death by Prince… or a string of other black faces and black music".
It's jaw-dropping to watch this interview today.
Goodman said MTV had to choose music that suited all of America, and questioned what the Isley Brothers might mean in those days to a 17-year-old. Bowie came back, polite but pointed: "I'll tell you what the Isley Brothers or Marvin Gaye mean to a black 17-year-old. Surely he's part of America as well."
He went on: "Should it not be a challenge to try to make the media far more integrated?"
Goodman had to agree. It's a long road still being travelled today.
More frivolously, when you watch the 1980 video for the track Ashes To Ashes, you might think it was Bowie who invented the iPad, 30 years before Apple.
The video was, at the time, the most expensive and technologically sophisticated any artist had made. On two occasions, Bowie's Pierrot character holds up a tablet with video playing. Surely it must have given people ideas…
Bowie saw what was coming. He was a slayer of convention and a champion of individualism.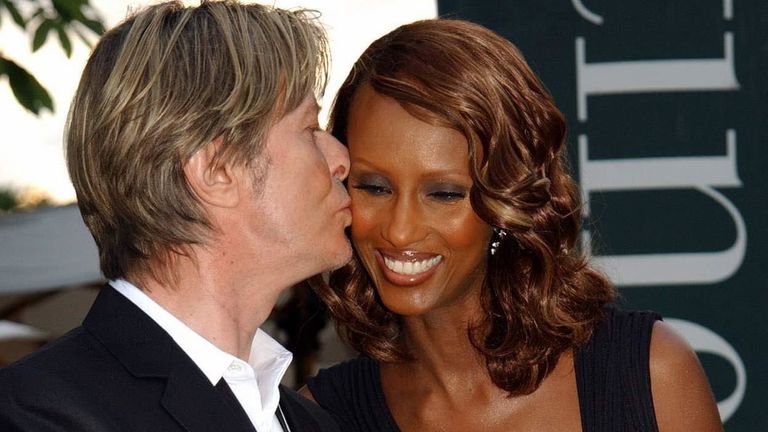 His embrace of sexual ambiguity suggested people could just be who they wanted to be, long before the evolution in gender fluidity we see today.
I've looked back this week at his interview with the BBC's Jeremy Paxman in 1999, at a time when we were all just getting used to "surfing" the internet. Paxman wondered whether the claims being made for the internet were not hugely exaggerated. He raised a quizzical eyebrow at the answer.
"I don't think we've even seen the tip of the iceberg," said Bowie. "I think the potential of what the internet is going to do to society – for good and bad – is unimaginable. We are on the cusp of something exhilarating and terrifying. It's going to crush our ideas of what mediums are all about."
I saw the interview at the time and didn't entirely understand what he meant. A decade later, we all got it. Bowie's grasp of the future had already envisaged that the internet would carry infinite content and provide effortless interplay between users and providers.
In 2002, he told the New York Times that the days of mass sales of CDs would one day end.