Green Day
Green Day singer calls Bon Jovi the worst band to play with
In a candid interview on Friday, Green Day frontman Billie Joe Armstrong had no trouble admitting that, in the punk band's 25 years of touring, Bon Jovi would have to be the worst act they've ever performed alongside.
Armstrong appeared on the UK's Kerrang! Radiowhere he took the time to answer his fans' random questions about the group, including one inquiring as to the best and worst bands they've ever shared the stage with.
"The best is probably The Hives," the 40-year-old rocker replied. "They're a great live band. [As for the worst] Oh boy, I have to go with Bon Jovi."
No specific reasons were given as to why Armstrong feels such distaste towards the American rock group, but unfortunately for him, the two will soon perform together again, at the iHeartRadio Festival in Las Vegas on Sept. 21 and 22, though they will appear on different nights of the event.
Later in the interview, Armstrong also admitted to having a few prima donna moments in his time.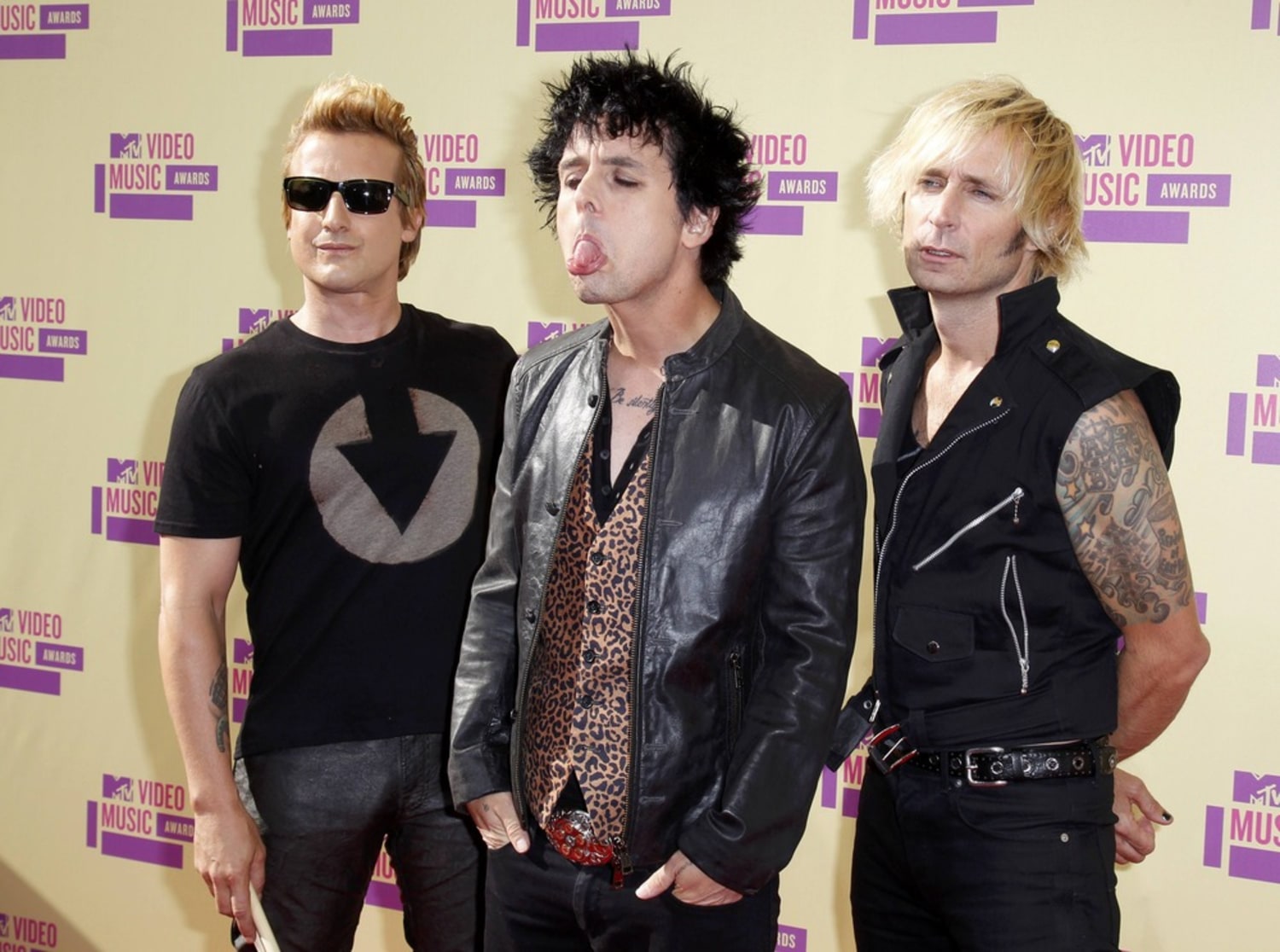 "When you're on the road, that happens all the time because you start to go a little wacko," he said when asked about any odd arguments that had transpired within the band. "The last time was probably right before we were about to go onstage at Shepherd's Bush. We were having a band fight about personal stuff, and I was being a total diva."
Green Day is currently promoting their ninth studio album, "¡Uno!," which will be released Sept. 24 and is part of a three-album set, reports NME. The second record, "¡Dos!," will be out on Nov. 12 and "¡Tré!" on Jan. 14, 2013. They have released three singles to date — "Let Yourself Go," "Oh Love," and "Kill the DJ" — and premiered their fourth as a music video on Tuesday. The group will also be putting out a pair of documentaries, one to focus on making the albums, and a second "created from vintage footage shot during the band's pre-"Dookie" days."
Among other questions posed during the Kerrang! interview, Armstrong was asked how much longer the band would be around and indicated that, at the moment, there was no specific end in sight.
"I'm just trying to live in the moment because sometimes I can't believe I'm 40 and still doing this," he said. "But it's still resonating in my life. And 'Basket Case' is one of those songs now … It's stopped being mine. It belongs to all the people singing it in the audience now."