The founding fathers of metal have announced their retirement after more than 45 years of monstrous riffs. A longtime fan pays his respects
Abandon all hope. The end is nigh. Black Sabbath are to play their last ever live show this coming November in Tokyo. It is perhaps a sign of these globally interconnected times that the heavy metal pioneers would choose somewhere so very far from their hometown of Birmingham to lay down a thunderous full stop at the end of one of the most influential and eventful rock'n'roll sagas in music history, but whether fans are sanguine or furious about the band's demise taking place in the Far East, rather than in the UK or the US, hardly seems relevant now. The reality is that, assuming that Ozzy Osbourne's wife and manager Sharon isn't pulling a fast one, Black Sabbath will cease to be before 2015 draws to a close.
And that, for millions of people who love their music and everything has followed in their imperious wake, will signal the end of something very special indeed; something that has transformed lives and spawned a vast, unassailable counterculture that has infiltrated virtually every part of the planet.
Black Sabbath lumbered into view for the first time in Birmingham in 1969. The hippie dream was crawling on snapped limbs towards its shallow grave and the monstrous, malevolent riffs of Tony Iommi provided its mournful requiem. People may attribute the birth of heavy metal to all manner of earlier phenomena – Ray Davies' fuzzy chords on You Really Got Me, Jimi Hendrix's turbocharged blues, Blue Cheer's rumbling garage rock – but metal fans know that the only true and credible starting point for our genre was the moment when Iommi first let trip with the opening notes of Black Sabbath's eponymous theme song, jumping from a feral, resonant open E to a macabre and menacing B flat.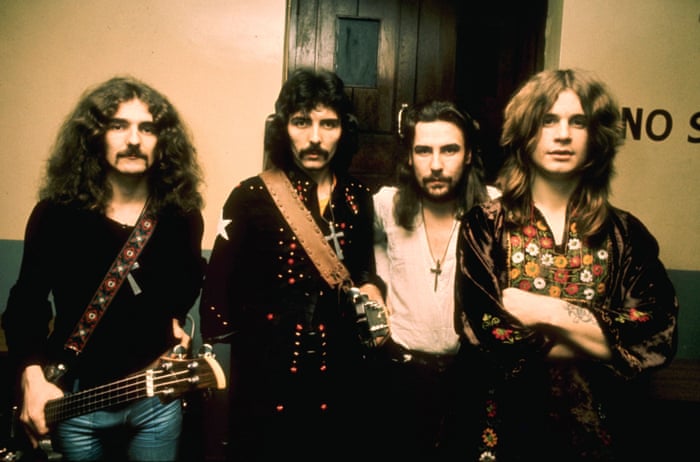 Sabbath themselves may never have regarded their music as heavy metal in the sense that it has come to be recognised in the decades since the Brummies' released their debut album, but they must surely be aware that heavy metal was their creation. And for all the daft distractions of the last 20 years, notably Ozzy Osbourne's transformation from hard rock superstar to small screen figure of fun, the band's power and authority has never dimmed.
The sad truth about Sharon Osbourne's announcement is that Tony Iommi's ongoing battle with cancer – a fight, he admitted himself earlier this year, that is likely to have only one ending – has necessitated a tactical withdrawal by the whole band. With any luck, original drummer Bill Ward will be able to put aside the conflict and financial disputes that seemed to preclude him from participating in Sabbath's last tour and 2013's Rick Rubin-produced 13 album, and join in for one last hurrah, but even without the full complement of founding members, Black Sabbath's last show promises to be a monumentally emotional occasion.
The band's greatest songs will live forever, of course; endlessly plundered by thousands of bands that instinctively grasp why Iommi's riffs and Ozzy's voice encapsulated a mood and feeling that simply didn't exist in popular music prior to 1969. But the band itself will drift towards some final horizon, possibly releasing one final studio record before vanishing forever, leaving behind them a towering legacy and a proud, unflinching heavy metal culture that will continue to evolve, expand and recruit new acolytes. And how many bands can say that?
So farewell, then, Black Sabbath. You made the world a heavier and more exciting place and your legend will never die. Now … does anyone know where I can get a cheap flight to Tokyo?