Once a teen LGBT icon, now Shiloh Jolie-Pitt has grown up with her fashion sense and gentle feminine style. The girl inherits the sharp, sweet beauty from both her parents – the most powerful stars in Hollywood.
Shiloh was born in 2006 and full name is Shiloh Nouvel Jolie-Pitt. As the first daughter of Brat Pitt and Angelina Jolie, it is not difficult to understand that Shiloh has received a lot of attention from the public. Since childhood, Shiloh has stood out with a different personality. The girl is fortunate to have grown up in the love and absolute support from both her parents. Therefore, Shiloh Jolie-Pitt is always comfortable and confident to appear with a tomboy image full of personality.
However, the last time the beautiful and tender moment next to Shiloh's mother made the public surprised. Shaking off her masculine image, Shiloh Jolie-Pitt made the world admire with her change in both appearance and style. Let's take a look at the beauty journey of the lovely teenage princess in this article.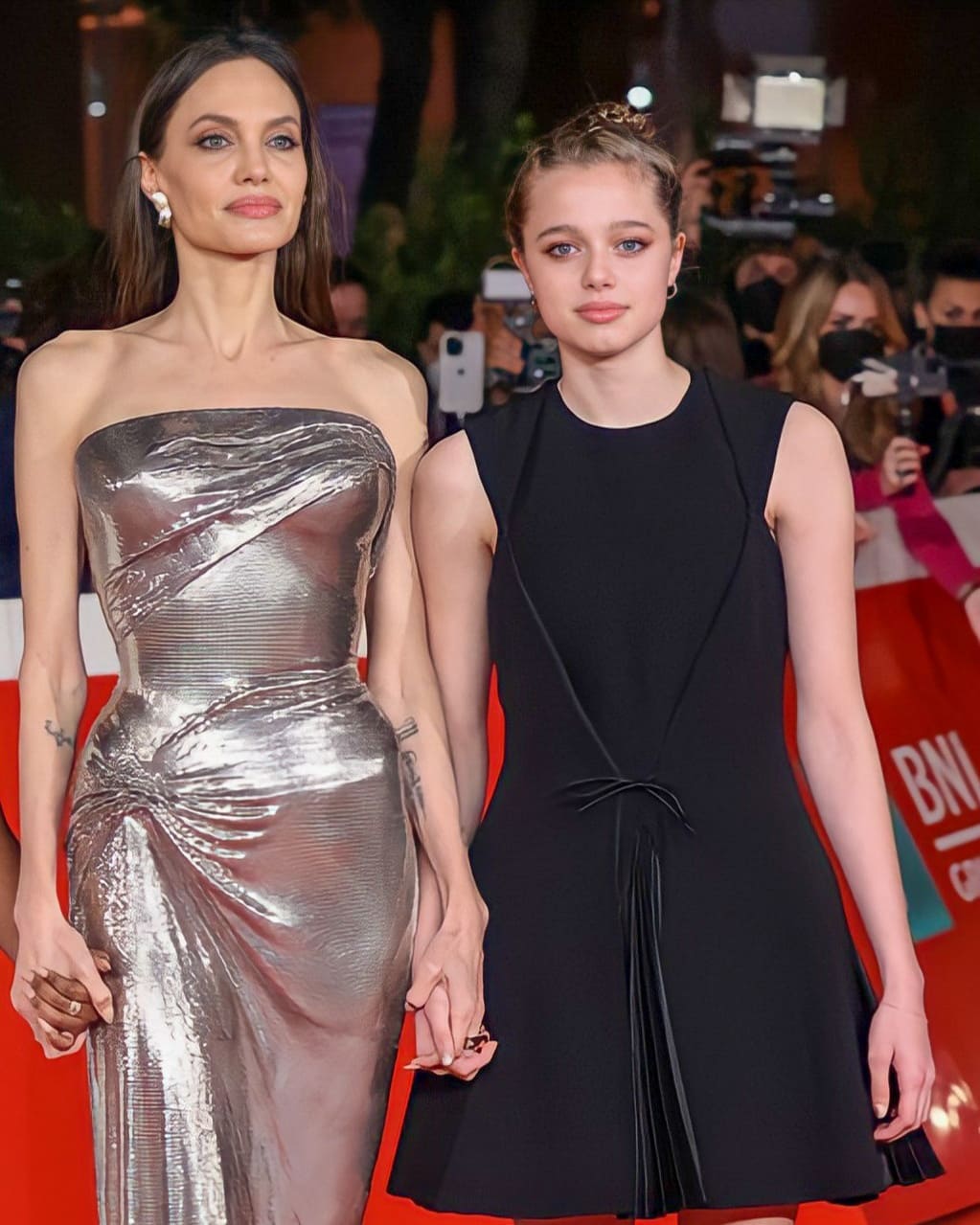 Famous tomboy girl
Thanks to the popularity of her parents, from a young age Shiloh Jolie-Pitt received a lot of attention. The girl is said to resemble her father with captivating blue eyes. Possessing a lovely appearance, but Shiloh does not love dresses like many other girls. As a 2-3 year old girl, she soon showed an interest in boys.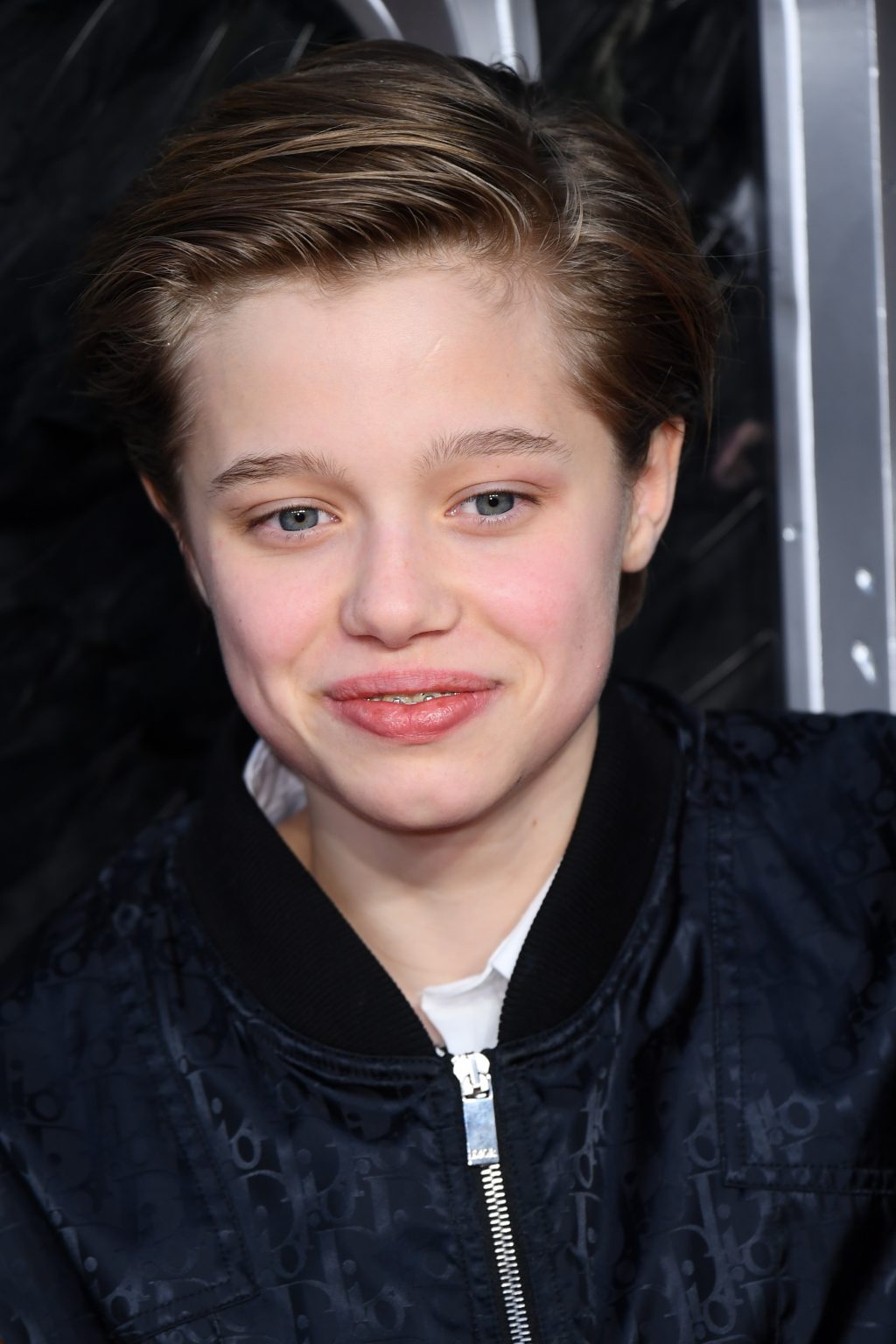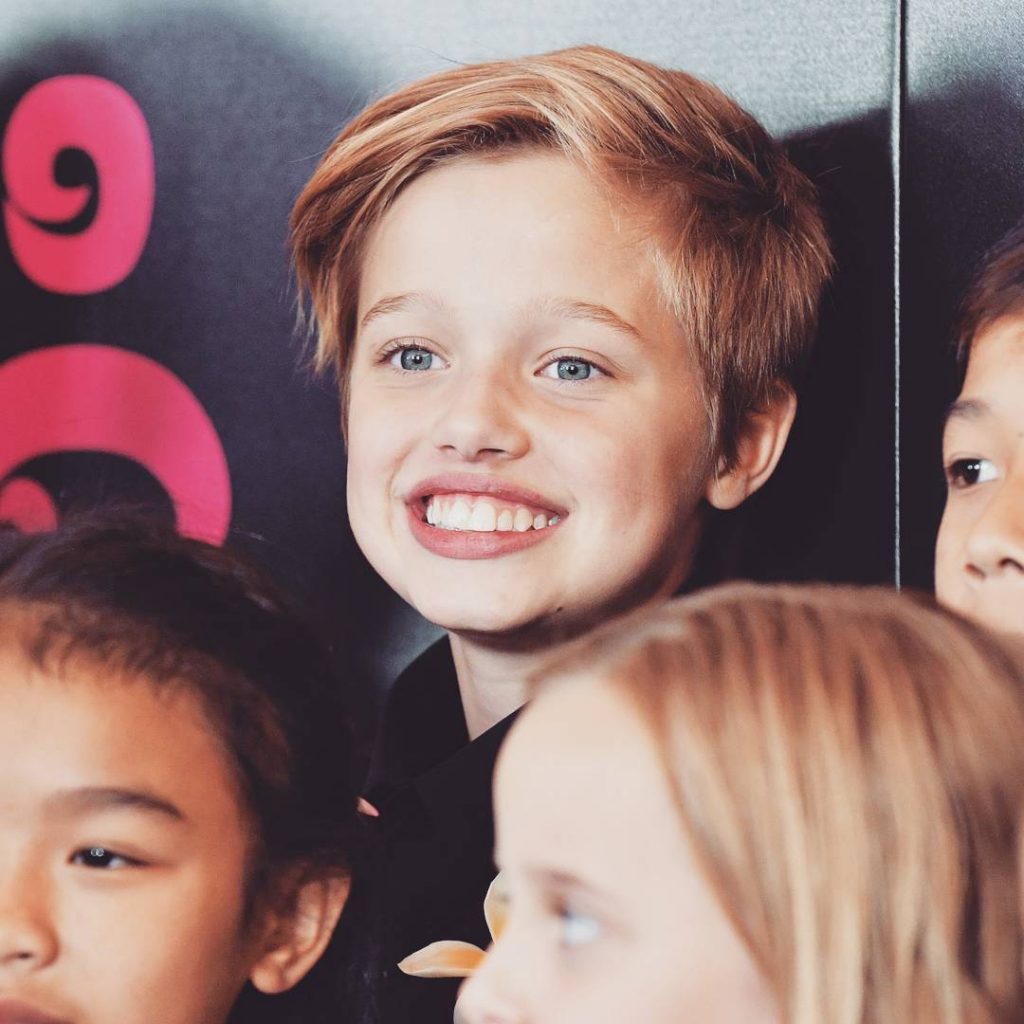 Keeping her short hair mischievously and often appearing with her parents in masculine clothes, Shiloh was once considered an idol of the LGBT teen community. Brad Pitt revealed that from an early age, Shiloh wanted to be called John or Peter. Her mother also said that she likes to be a boy and considers herself one of the younger brothers in the family.
Feminine and stylish girl
When asked about parenting, Angelina Jolie said that having a son's hobby is Shiloh's joy. She was surprised by that, but the baby was the most important thing of all. Perhaps for that reason, Shiloh was always comfortable and confident with herself.
Considered a smaller version of his father, Shiloh Jolie-Pitt's style seems to be heavily influenced by actor Brad Pitt. She always appears with a dynamic and masculine appearance. Only height and facial contours change over time. However, by the beginning of this year, Shiloh Jolie-Pitt had abandoned the tomboy style and began to become more feminine.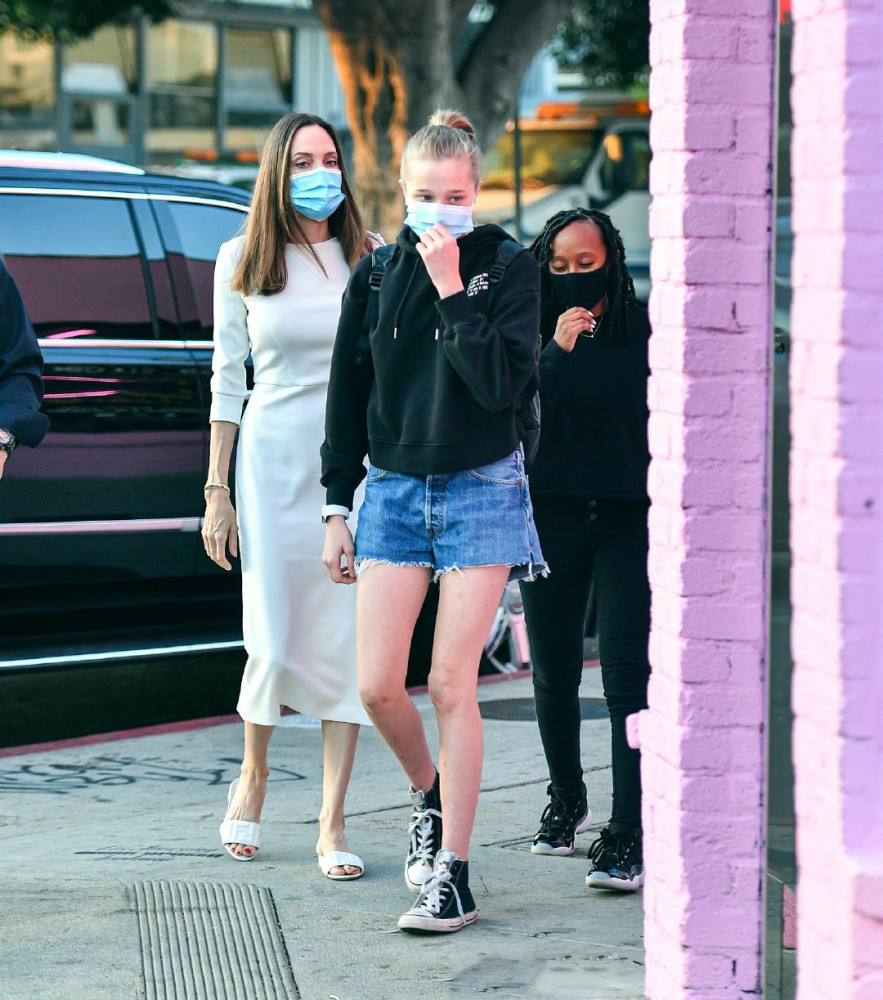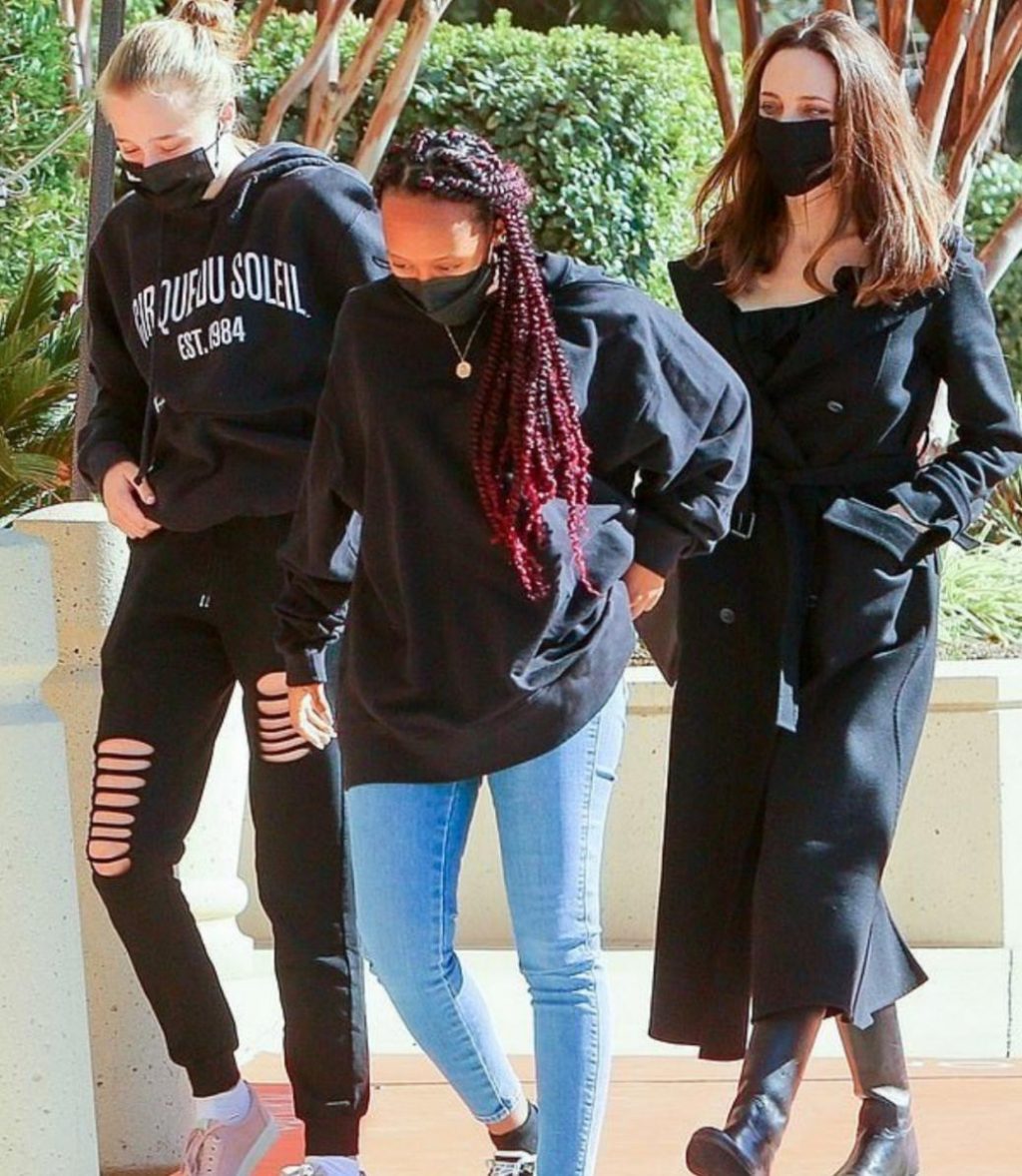 Shiloh has begun to pay attention to unisex outfits that have a bit more momentum than before. Even the online community realized that the girl was wearing long hair. This is the first time that Shiloh's appearance has changed so much, very different from the tomboy girl before. Inheriting the beauties from both her parents, this newness makes her appearance more fresh and girlish.
Sweet teen princess
According to SCMP, the fact that the beautiful Angelina Jolie attended the premiere of the movie "Eternals" with her children is a hot news. But her daughter – Shiloh Jolie-Pitt made the public admire and stir.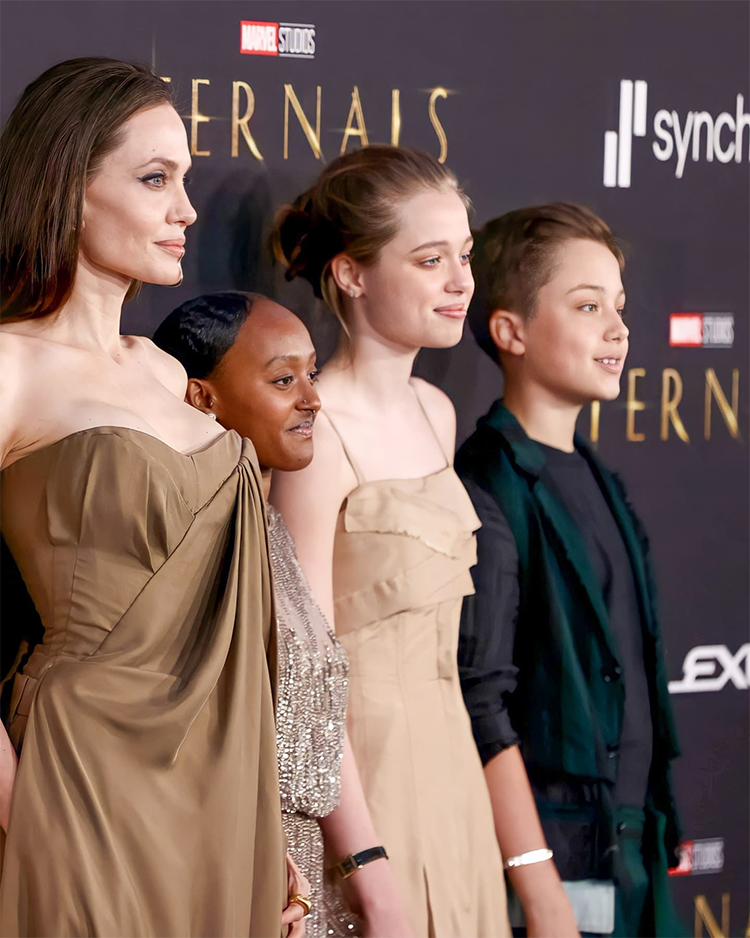 Although there has been a change in appearance, it was not until this event that Shiloh's teenage beauty really shined. Walking on the red carpet, she attracts all eyes in elegant dresses. This style is completely different from the masculine clothes in Shiloh's familiar wardrobe.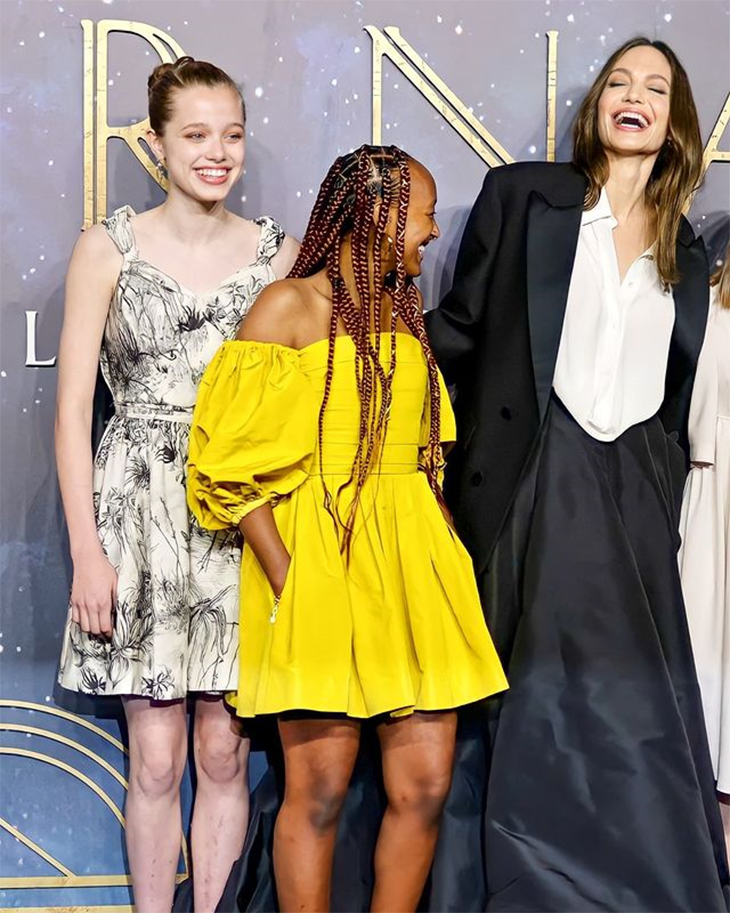 Previously, Shiloh was acknowledged by her mother to be more like her father with her distinctive blue eyes and blonde hair. Now she looks exactly like Angelina Jolie when she was a teenager with the same wide mouth and charming smile. The public is also very interested when comparing photos of mother and daughter.
According to them, Shiloh's beauty is the perfect combination of two stars. Deep blue eyes are more attractive when combined with gentle eyeshadow and curling mascara. With a bright smile, Shiloh's spectacular "makeover" made her receive a rain of compliments and a lot of attention.